Discover more from Anneva's Substack
I'm your guide through the mesmerizing pathways where video games, art, and nature intersect. Here on Substack, you'll find my penned thoughts and articles—an eclectic mix inspired by the thrill of gaming, the serenity of nature, and the beauty of art.
Coming Soon: A Tapestry of Pixels, Paths, and Perspectives
Hello, dear readers,
I'm thrilled to share a sneak peek of what's on the horizon. In the coming weeks, we'll delve into a universe where the digital and the natural coexist, creating a symphony of thoughts and experiences.
We'll kick off with a deep dive into the luscious post-apocalyptic world of "Horizon Forbidden West". As we navigate through the ruins of the old world and marvel at the bioengineered fauna, we'll explore how this game redefines storytelling and environmental design.
Next, we'll unpack the beauty of "Season: A Letter to the Future". It's a game that masterfully weaves elements of art, travel, and time – evoking the same sense of wonder I recently felt on a hiking trip with friends in Iceland. The sprawling landscapes, the cascading waterfalls, the feeling of insignificance amidst nature's grandeur; it's all mirrored in this unique gaming experience.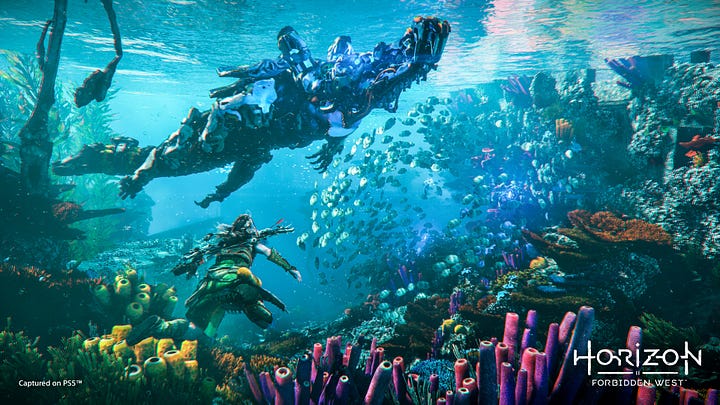 Moreover, I'm eager to share some reflections on how AI is changing our perception of art and creativity. Inspired by my ongoing exploration of AI-driven art platforms, we'll discuss how machines and algorithms are becoming significant players in the art world.
So, stay tuned! I can't wait to embark on this journey with you, where we'll share ideas, stir debates, and discover the extraordinary in our digital and natural worlds.

Best,
Anneva